Founded in 1992, the professional and ergonomic chair producer, GTChair, embraces its 30th birthday in 2022.
Over the past 30 years, GTChair has put all of its efforts into building itself a better enterprise, hoping to be a representative brand that leads a sedentary but healthy lifestyle through innovation and development.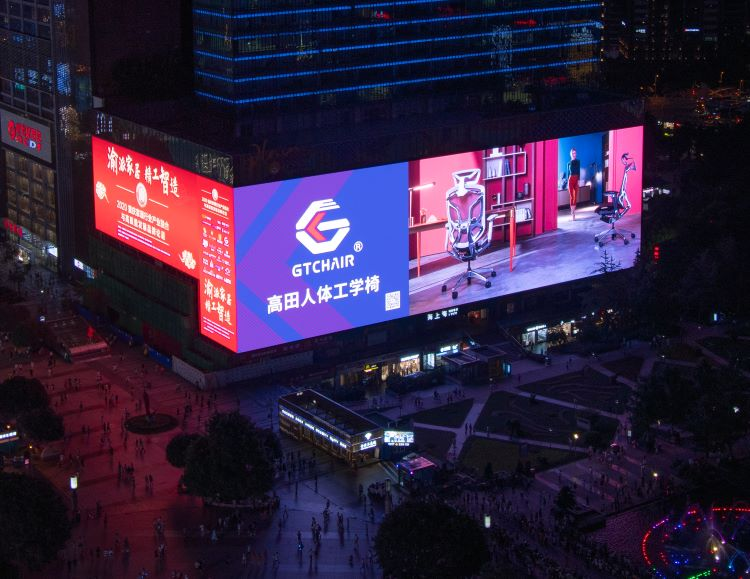 Exhibit for 14 consecutive years
Restart at 30
Exhibitions are important for GTChair to "be independent at thirty". In recent years, it has participated numerous furniture exhibitions, national and international, and even taken part in China International Furniture Fair (CIFF) for 14 consecutive years.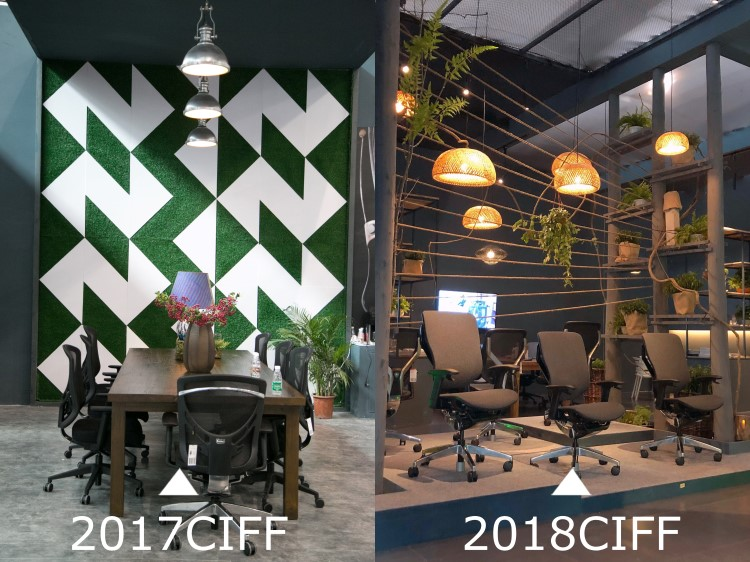 GTChair in CIFF
GTChair has been taking best sellers to or launching new products in CIFF every year since 2008, in order to establish its own brand image, broaden distribution channels, and accelerate brand development.
After rescheduling this year, CIFF now has started. From 26th to 29th of July, the 30-year-old brand new GTChair will be firstly exhibited in the 49th CIFF in Guangzhou, striving and innovating to achieve its development.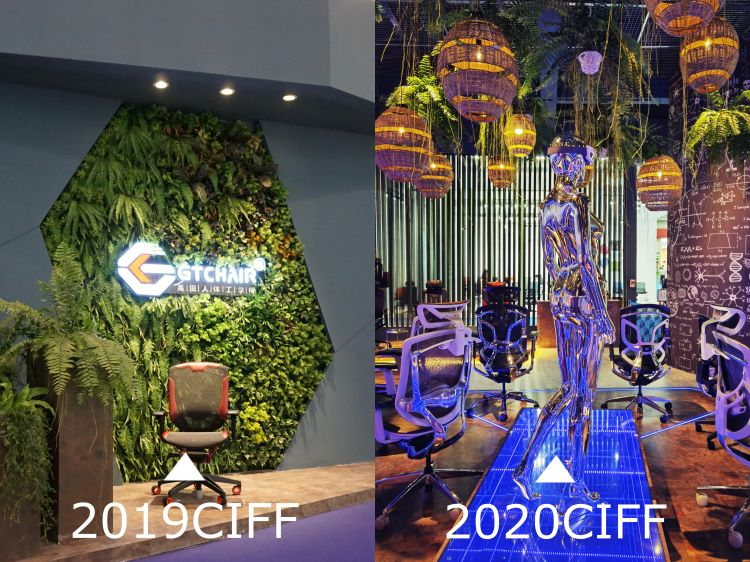 GTChair in CIFF
New design of exhibition hall
True to original mission for 30 years
In this year's CIFF, GTChair takes the 30th anniversary as its core to design its exhibition hall, making concentrated efforts to present its mission and pursuit over the past 30 years, also the future in the next 30 years in this hall.
Centered around the "beginning" and "growth" of GTChair, the exhibition hall contrasts Morandi colors and bright red, with the combination of lights, plants, mist, and other factors, creating a unique style of GTChair. The harmonious blend of colors, light, and shadow shows the different stages of development of GTChair.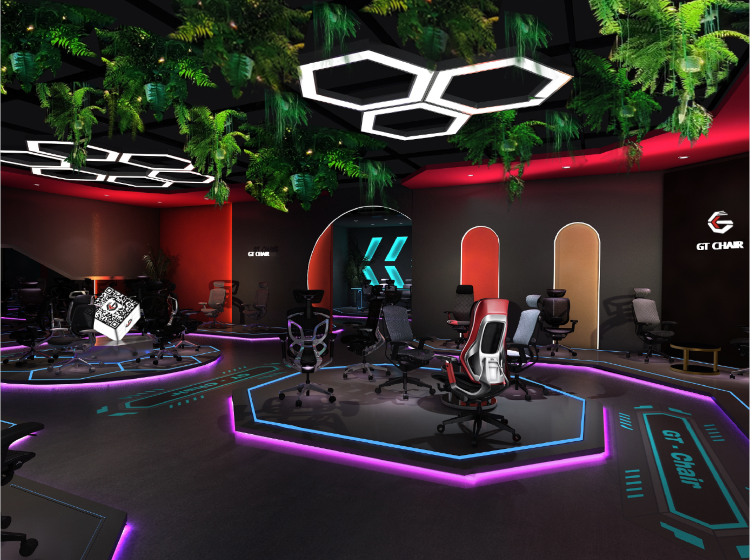 2022CIFF GTChair exhibition hall sketch
A "time tunnel" connects the past and future of GTChair, and also links GTChair to all of its users. At the end of this tunnel, the image of GTChair clearly reveals its original passion, mission, and its persistence – "Stick to the original mission for 30 years, only for a good chair".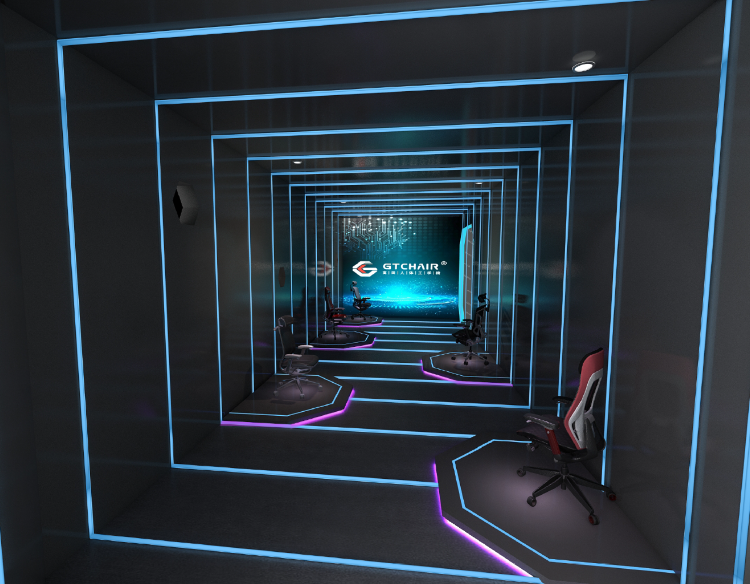 2022CIFF GTChair exhibition hall sketch
Special event comes
Innovate at 30
Over the past thirty years of development, GTChair has been making efforts on research, development, creation and innovation. It not only designed the first ergonomic chair, which successfully achieved the development transition from traditional to ergonomic, but also gained great patents and awards because of its demand-centered and original development way.
On this 30th anniversary, in order to better know the demand and preference of modern sedentary group, thus to create a kind of ergonomic chair that suits them better, so during the CIFF, GTChair will collaborate with Tencent, holds its 30th-anniversary event "30 years of excellence" in Chongqing and welcomes sedentary people come to experience.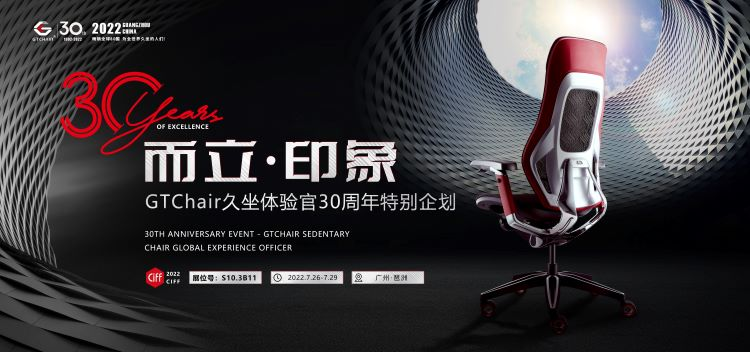 「30 years of excellence」30th anniversary event for sedentary group
「30 years of excellence」30th anniversary event for sedentary people will invite professionals from chair and furniture industries, old and new customers of GTChair, and audiences in the exhibition of CIFF to together talk about their own stories on GTChair and their wishes to GTChair.
They can get actual experience in the hall of GTChair as well, then talk about their true feelings and offer precious advice, so as to better the design of GTChair and the experience of users. Therefore to create more needed ergonomic chairs to provide sedentary people a much more comfortable chair.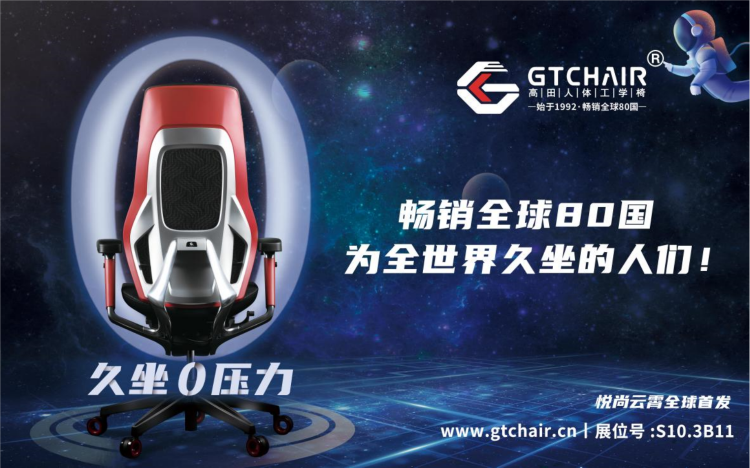 One of the displays of GTChair in 2022CIFF
In 1992, GTChair was established in Chongqing, and then broadened its scope of business to 80 countries all over the world.
Now in 2022, GTChair restarts at its thirty, full of hope, faces new challenges in the new era, and strives to better the experience of all the sedentary people!
The 49th CIFF (Guangzhou)
2022/7/26-7/29
Pazhou, Guangzhou
Booth 10.3B11
Restart at thirty
2022 CIFF, waiting for you