Abstract: Since its establishment in 1992, Gaotian Industry and Trade has been developing for 27 years. From the initial production of traditional office chairs to the transformation and upgrading in 2007, it has developed and produced modern ergonomic chairs.
Foreword:
After nearly 20 years of development, the furniture industry in Chongqing has grown from small to large, from weak to strong, from manual manufacturing to intelligent manufacturing. In this development process, a number of outstanding Yupai furniture companies and individuals have emerged, and they continue to explore, with tenacious hard work, we have achieved brilliant performance and won wide praise in the same industry in Chongqing and even the whole country.
In order to spread the reputation of Yupai Home Furnishings and make Chongqing manufacturing famous, it is under the guidance of Chongqing Municipal Economic and Information Technology Commission, Chongqing Municipal Commission of Commerce, Chongqing Municipal Intellectual Property Office and other functional departments, Chongqing Furniture Industry Association, Chongqing Municipality The "Yupai Home Furnishing Intelligent Manufacturing" co-sponsored by the Cabinet and Wardrobe Customization Association, Chongqing Building Decoration Association, Chongqing Home Furnishing Industry Chamber of Commerce, and Chongqing Coating and Painting Industry Association 2019 Chongqing Home Furnishing Industry Annual Ceremony and the First Yupai Home Furnishing Expo, the purpose of this event is to push Chongqing home furnishing production smart modeling enterprises as the most valuable business card in Chongqing, let more people know about Chongqing-made and Yupai home furnishings, and jointly promote the healthy and stable development of Chongqing's home furnishing industry.
Chongqing Gaotian Industry and Trade Co. Ltd. established in 1992, is a modern ergonomic chair enterprise specializing in R&D, design, production and sales. The first ergonomic chair was launched in 2008 and entered the international market. The products are sold in 76 countries and regions around the world. Due to the uniqueness and exquisite craftsmanship of the products, they have won the favor of high-end users at home and abroad. It is a dazzling pearl in Chongqing Yupai home furnishing industry.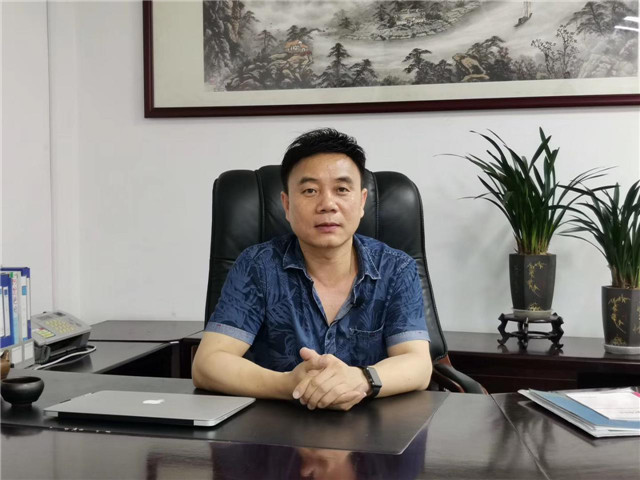 Tan Ganrong
Founder and CEO of Chongqing Gaotian Industry and Trade Co. Ltd.
Executive Director of Guangzhou Furniture Association
Engaged in the development and production of ergonomic chairs for 27 years. Its designed products have unique functions and technological innovations, and have obtained numerous national patent certificates, including national "invention patents", "utility model patents" and "appearance patents" and won a number of design awards at the International Furniture Fair. In 2018, it was on the list of CCTV --Ingenuity Column and the feature film Only a Chair in a Life was recorded on CCTV and major online platforms.
Keep Improving, Products Exported Worldwide, Won International Praise
Gaotian Industry and Trade has 27 years of development since its establishment in 1992. From the original production of traditional office chairs to the transformation and upgrading in 2007, it has developed and produced modern ergonomic chairs. With the spirit of striving for perfection and continuous improvement, Gaotian people successfully developed the dazzling butterfly chair in 2009, which overturned the traditional design concept and broke the shackles of the industry; with unique functions and exquisite craftsmanship, it leads the trend and makes a sensation in the industry. It is precisely this craftsmanship that GTCHAIR's products have been exported to 76 countries and regions around the world, and have won high praise from Fortune 500 companies and government and enterprises at home and abroad. Currently, the users of GTCHAIR include: Dubai Police, Dubai Airline, and UOB Global Headquarters, Costa Rica National Security Agency, Al Jazeera, Qatar Petroleum, Didi Taxi Headquarters, Tencent Group, etc.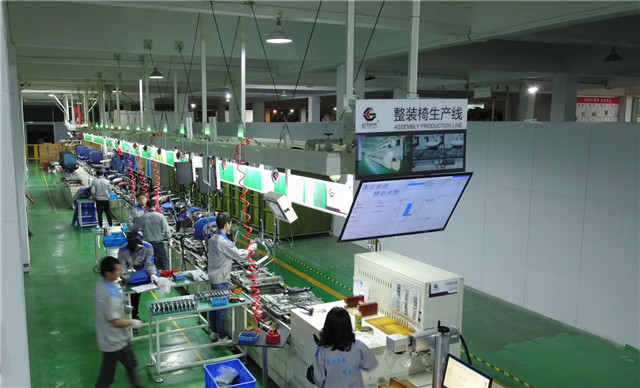 Intelligent Manufacturing International Standards Meet Market and Users' needs
Tan Ganrong, CEO of GTCHAIR, said that GTCHAIR's products are designed and produced in strict accordance with European 1335-1 and American ergonomic standards, and have passed twelve international safety and environmental protection certifications including TUV in South Germany, BIFUMA in the United States, and GURINGA green environmental protection gold certification in UL laboratories. GTCHAIR's design team discussed with technical experts on the automotive production line in 2015. After more than 2 years, they developed the first intelligent production line for ergonomic chairs in the history of office furniture. The concept of producing ergonomic chairs makes the products more rigorous, safe and easy to control, ensuring the accuracy of various parts assembly and the off-line products through various strengths of intelligent testing, as small as the number of screw assembly, the assembly torque and the number of turns All are well controlled, the quality is greatly improved, the production cycle is shortened, and truly intelligent manufacturing is achieved. Gaotian provides customers with a five-year warranty and uses laser anti-counterfeiting coding technology to make each product traceable, so that customers can buy with more confidence and use it with peace of mind.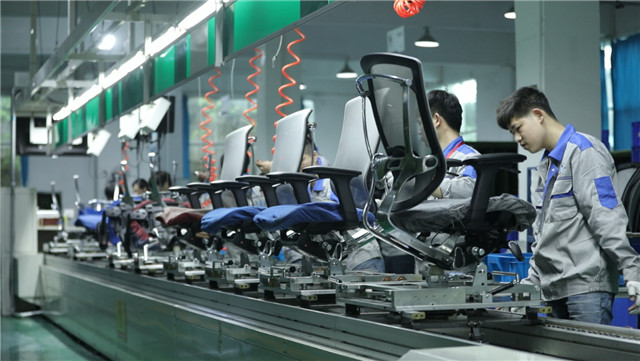 Honor Witness, Receiving Many Awards from All Walks of Life in the Industry
In the process of enterprise development, Chongqing Gaotian Industry and Trade Co. Ltd. has continued to develop and innovate. Through years of vigorous research and development, the company has successively obtained 2 national invention patents, 12 utility model patents and dozens of other patents, and has obtained numerous industries Top awards, such as the Best Office Chair Silver Award at China International Furniture Fair, China International Furniture Fair Manufacturing Technology Award, China Furniture Design Award Silver Award, China Office Furniture Innovation Award Silver Award and other industry awards, the 13th China Furniture Design Award Office Chair Bronze Award, Silver Award in the 29th China Guangzhou Furniture Fair and other awards. In 2018, the company was selected as a recommended company by CCTV's Road to Ingenuity, and specially produced the feature film Only a Chair in Your Life for GTCHAIR to be broadcast on TV, Internet and other major media. It is the first domestically ergonomic chair enterprise that recommended by Road to Ingenuity.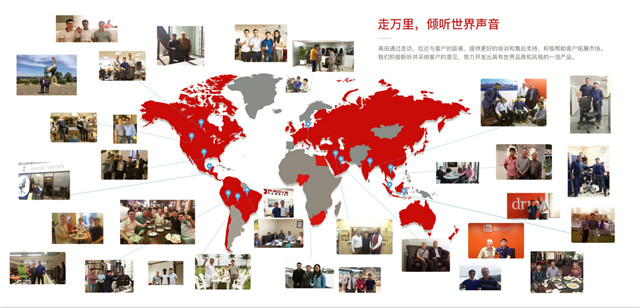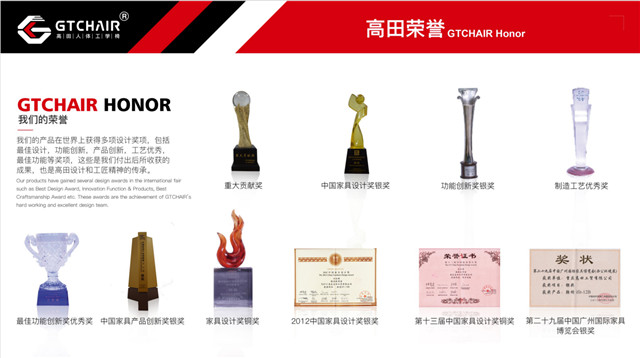 Adjust Mentality, R&D and Innovation, and Comprehensively Enhance Product Competitiveness
Exporting products in Chongqing has more difficulties than coastal cities due to factors such as logistics, talents, and geography. However, Tan Ganrong said that Gaotian will face this challenge directly, put his mentality well, and design products well. In terms of technology and quality, GTCHAIR will always adhere to the road of smart manufacturing, continue to increase investment in R&D innovation and smart equipment, accelerate the promotion of new products, improve product competitiveness, and enable team sales and global strategies to advance faster.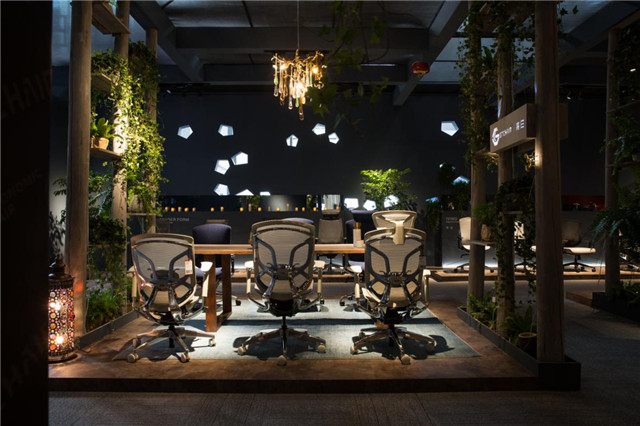 Regarding the future of Chongqing's home furnishing industry, the CEO of Gaotian, Tan Ganrong said that Chongqing lacks too many advantages compared with coastal cities, but Chongqing's enterprises must have their own characteristics and work harder in product design, R&D and innovation. If they do not have their own characteristics, it is definitely difficult to be competitive, and it is difficult to go anywhere without competitiveness. Chongqing enterprises should optimize their own industrial chain and expand their sales channels, rather than being limited to Chongqing's local area, using more high-tech materials and enhancing the competitiveness of the entire product from the practicality is the future development direction of Chongqing home furnishing enterprises.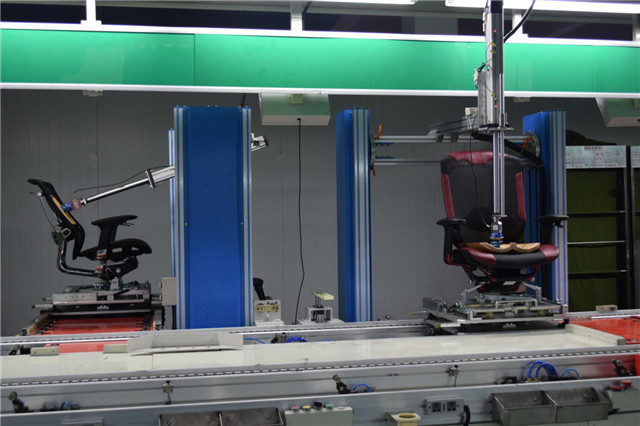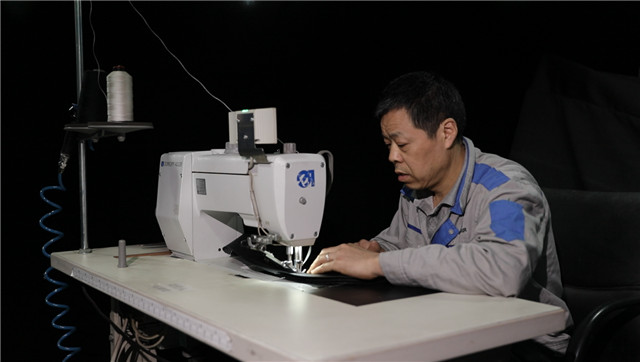 postscript"
Tan Ganrong said that in the furniture industry, it is the most difficult to make office chairs, because users have different shapes and different usage habits, and they endure prolonged swings every day, causing fatigue in the use of various components. To overcome these problems, It takes time and experience to solve each problem. He likes to specialize in research, is brave to challenge, and will have a great sense of accomplishment after overcoming any technical difficulties. With this paranoid love and motivation, he has persisted in the industry for more than 20 years and still enjoys it. He said that a good office chair can improve the working environment of office workers, improve work efficiency, and make the office environment healthy and relaxing. It is the source of motivation for enterprises to continuously research and innovate and persist in doing a good job.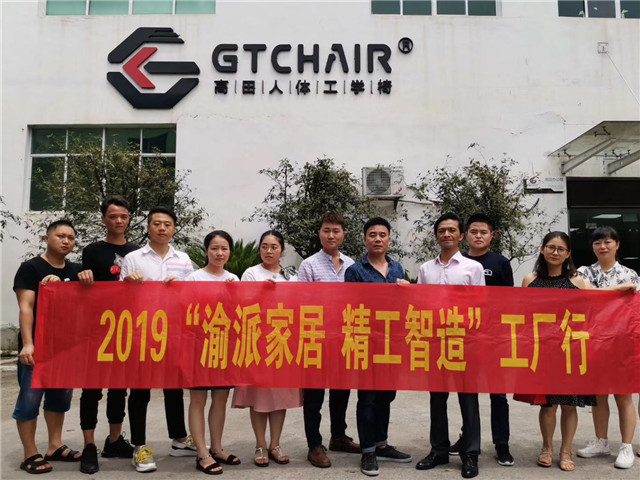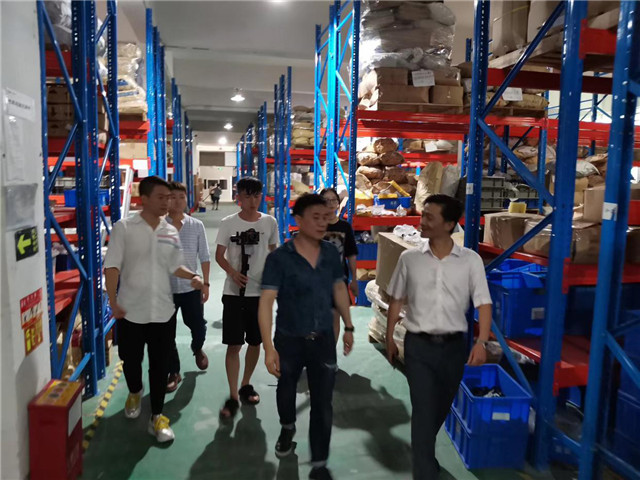 On August 4, 2019, Ding Hua, secretary general of Chongqing Furniture Industry Association, led a team to visit the factory area of Gaotian Industry and Trade in Baishiyi Industrial Park